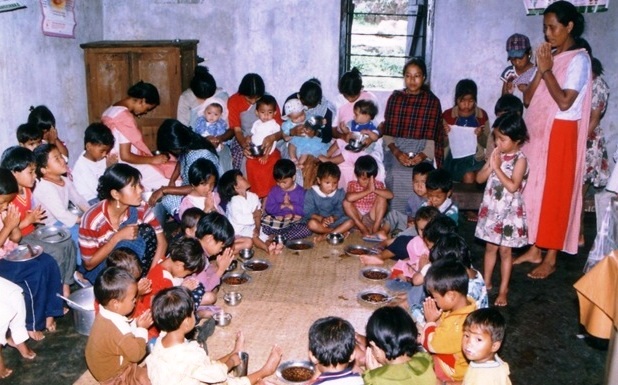 Shillong, June 17: Over 18,000 children suffer from severe and moderate malnourishment in the state.
In a clarification issued on Thursday regarding the alleged rice scam, Social Welfare Minister Kyrmen Shylla said that 18,115 children suffer from malnutrition.
The minister said that a special drive was carried out by the state government for the identification and management of severely and moderately acute malnourished children (SAM and MAM children) in September, last year.
"1788 SAM children and 16,327 MAM children were identified as suffering from severe and moderate acute malnourishment," he said.
The minister said the recovery rate of 93.85% was achieved among the SAM children and 97.53% among MAM children.
"The state government along with the pro-active initiatives of districts and blocks is working towards improving the nutritional indicators of the state which has been a cause of concern for a long time," he said.
Denying the allegations levelled against the government in the implementation of the supplementary nutrition programme (SNP) under ICDS scheme, Shylla reiterated that the seized rice from Boko, Assam is not the PDS rice meant for distribution or as Covid relief rice during the pandemic.
"This rice was allotted by the Social Welfare Department from FCI to the approved manufacturer of food items under the SNP of the ICDS scheme, who lifted the allotted quota for the state for processing the same into micronutrient energy dense fortified food and hence, the allegation of diversion of rice does not arise," he said.
The SNP is provided as Take Home Ration for children who are in the age group of 6 months to 3 years, pregnant and lactating mothers. Hot cooked meal is provided to children in the age group of 3 to 6 years attending the Anganwadi Centres.
He said presently the department has also engaged the services of 203 Self Help Groups in the procurement and transportation of foodstuff supplied as hot cooked meal under SNP in the Anganwadi Centres.