Headlines
Peace talks with HNLC on right track : Conrad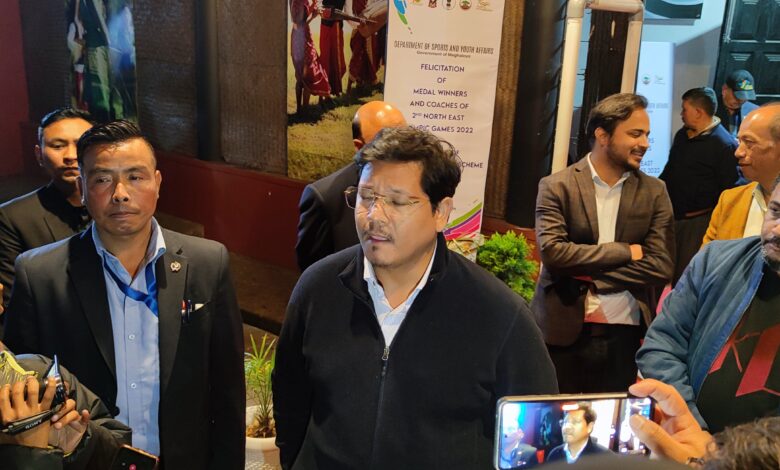 Shillong, Dec 2: Chief Minister Conrad  Sangma has said the summons issued by the court of  National Investigation Agency (NIA) to three HNLC leaders will not affect the peace talks.
"Yes, I understand the members involved are the ones who have been called but as I said discussion and the peace talks are meant to figure out a way so that these kinds of complications can be resolved but it will not affect the peace talks," Conrad told reporters on Friday.
The special court of NIA, Shillong recently issued notices to leaders of  HNLC – Bobby Marwein, Marius Rynjah and Sainkupar Nongtraw directing them to appear before it on January 4, next year.
Conrad said the summon has no direct connection with the peace talks.
"That summon is a very different process. Those are investigations at a different levels. That has no direct connection with the talks that we are having and in order to be able to ensure that complications like these don't come up that is precisely the purpose of the official talks."
He assured to talk to the home ministry and said, "We will see and we will try to find out how to move forward in this. As I said these are different cases, these are cases which are being investigated at different levels and for different reasons which have nothing to do with the peace talks", he said.
Earlier, the Leader of Opposition Mukul Sangma questioned if the state government has taken the Centre on board on the peace talks.
In his response, the chief minister said the previous government did not take steps to move forward with the peace talks with the HNLC, which they could have done.
"But nonetheless this government has now moved ahead and obviously these talks cannot take place without the deep discussion with the Central government. I have mentioned it many times before that on 3-4 occasions I have had discussions with the home minister and on multiple occasions maybe 8-9 times, I have had discussions with the home secretary and obviously very senior officials of the home department are regularly in touch and are coordinating the entire process.