Headlines
Scientific coal mining may start this year : CM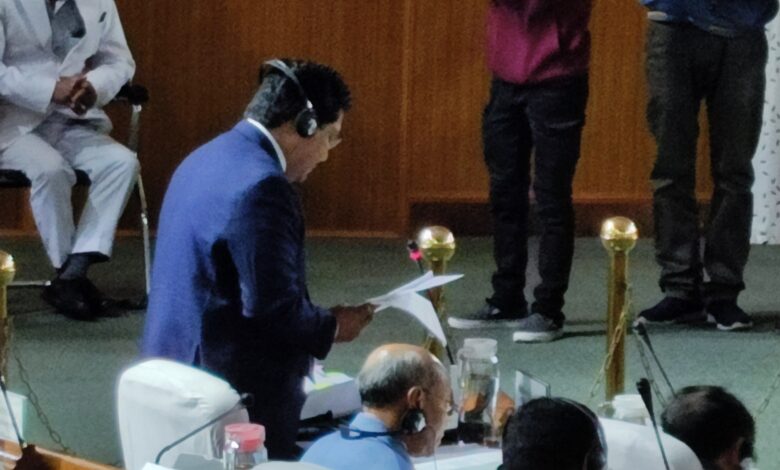 Shillong, March 16: Scientific coal mining may start within this year, Chief Minister Conrad Sangma said in the Assembly on Wednesday.
"I cannot give assurance in the House, but we do expect in the best case scenario that within this year, anything between six and eight months' time, few of the applicants will start getting approval for the mining plan and that they should be able to start mining activities very soon," Sangma said.
He was replying to a question by Nongpoh legislator Mayralborn Syiem.
The chief minister said 17 applicants for licences have received the Centre's approval and they are now in the exploration stage for generating geological report before getting mining leases.
Pointing out that the process that is happening for the first time will be slow, Sangma said, "It will be a learning (process) for everyone not only for the land owners, the miners but also for the government agencies."
Challan issue 
Nongthymmai legislator Charles Pyngrope asked whether the government will consider increasing the price of the challan for increasing the government's own tax revenue since the challan, which is at Rs 13,000 – Rs 14,000, is being illegally sold at a very high rate in the market.
To this, the chief minister said, "I am not aware of the point but of course , I have noted the concern".
To a question earlier, Sangma said in order to raise state's own tax revenue through scientific coal mining, state government after the Supreme Court's order on July 3, 2019 allowed coal mining in the state in compliance of MMDR Act, 1957 and chapter-V of Mineral Concession Rules, 1960, notified Standard Operating Procedure (SOP) for grant of prospecting license/or mining lease for sustainable and scientific coal mining in the state.