State
Shullai salutes Covid warriors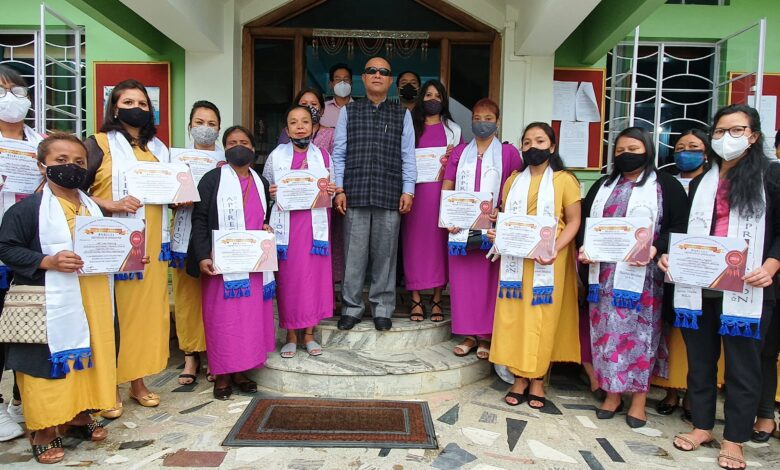 Shillong, Aug 22: Cabinet Minister  Sanbor Shullai, who is also the Chairman of the Monitoring Cum Implementation Committee (MCIC), 19th South Shillong constituency, on Saturday provided financial assistance, gift hampers and certificates to medical staff, Asha and Anganwadi workers, mortuary van drivers and body management team of 19th South Shillong constituency for their role in combating the pandemic.
In a statement, the MCIC said Rs 4 lakh was spent from the MLA's salary for the programme.
Shullai thanked the Covid warriors for their role in combating the pandemic during the lockdown and saluted the health workers all across the state for their contribution in fighting the pandemic.
Applauding the efforts of all frontline workers and others, Shullai said inspite of second wave, the MDA government under the leadership of Conrad Sangma has taken initiative to resolve the financial crisis of the state.
Shullai said he will continue to provide assistance to the Covid warriors.