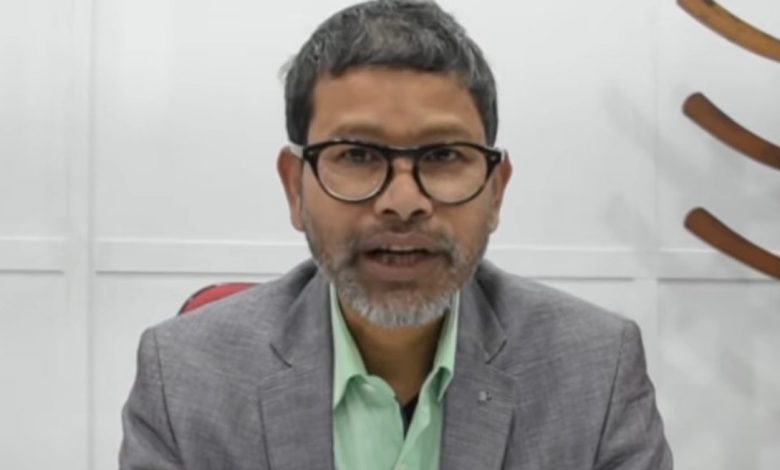 Shillong, June 1: Home Minister Lahkmen Rymbui said on Tuesday a magisterial inquiry into the coal mine mishap in East Jaintia Hills has been ordered and the report is waited.
The home minister said if the incident "has really taken place" then it is very sad and totally unacceptable.
Five workers are feared dead in the second mine tragedy of the year that took place on Sunday.
The search and rescue operation teams from the State Disaster Response Force (SDRF), Fire Brigade and police are at the accident site at Umpleng AD Camp under Sutnga Elaka, Rymbui said.
"However, they cannot do anything but wait since the water level is high due to heavy rain. They will take a call on what needs to be done and what is the next step," he said.
Asked if the government foresees a Ksan-like search and rescue operation, the home minister said it was too early to comment.
"Our priority is to get that man (sordar) who is alleged to have engaged these labourers. If we get hold of him, we will know the fact… if it has happened how many people (are trapped)," he added.
On the steps taken by the government to curb illegal mining of coal in the state, Rymbui's reply was vague.
"People may try to do whatever they may like but it is the duty of the government to see that it stops. The place of the incident is very far from the main road so it is very difficult for the police to reach there," he said.
The government has time and again denied that illegal mining was continuing in the state.
Rymbui informed that the police department has submitted a proposal for upgrading the anti-dacoity camp at Umpleng to an outpost for better tackling of illegal activities. "The process is on (to consider the proposal)," he added.
On the accident, Rymbui said, "… when everybody is busy fighting Covid pandemic there are still some greedy people who try to circumvent the law, who try to go behind and do all these things. So this is unacceptable."
Three of the five missing persons have been identified as Abdul Karim from Boko, Abdul Kalam from Barpeta and Shyamcharan Debbarma from Tripura. The two unidentified persons are said to be from Silchar.