Sports
Tokyo Olympics kicks off amid pandemic, scandals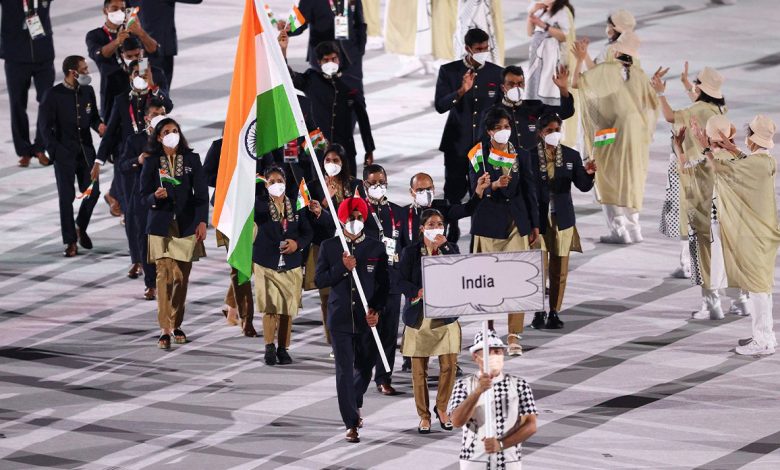 New Delhi/Tokyo, July 23 (UNI) The world's biggest sporting event officially kicked off Friday with an opening ceremony without spectators, culminating years of preparations and also setbacks.
The Tokyo Olympics will continue through August 8 and feature a record 33 sports comprised of 339 events. More than 11,000 athletes from about 200 countries and territories are competing.Karate, a martial art, will make its Olympic debut along with surfing, skateboarding and sport climbing.
Choosing "Unity in Diversity" as one of its themes, the Olympics will have nearly an equal ratio of male and female athletes in what the International Olympics Committe says will become the most gender-balanced games in history.
The Refugee Olympic Team will be about three times larger than the first-ever contingent that competed at the 2016 Rio de Janeiro Games.
Russian athletes will participate under a neutral flag as a result of their country's state-sponsored doping scheme, while North Korea has not sent any athletes due to the pandemic.
India hopes to make it big in terms of medals tally this time. The country has sent its biggest-ever sporting contingent to this Olympics comprising 127 athletes, including around 55 women, who would participate in as many as 18 categories.
The Games were postponed by one year due to the coronavirus pandemic. With a number of infections confirmed among athletes and staff involved in the Olympics, public scepticism is high on the safety of the Games.
Spectators are barred from most venues, including that of the opening ceremony, as Tokyo is under a state of emergency due to a resurgence in infections.
The Games' organisers have also been hit by scandals in recent days. The director of the opening ceremony Kentaro Kobayashi was fired just a day before over a joke on the Holocaust years ago.