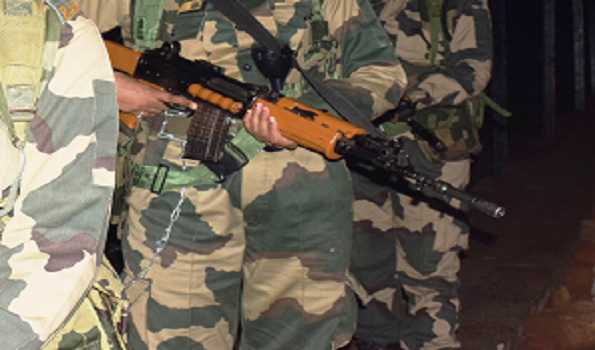 Agartala, August 3 (UNI): The bodies of BSF jawans who sacrificed their lives at RC Nath area along Tripura's eastern border with Bangladesh under Chawmanu police station limit of Dhalai district in an early morning attack of suspected NLFT militants have been evacuated for send them to their respective homes on Wednesday.
However, there is no trace of the assailants despite daylong security operations in the area so far. The senior police officials have rushed to the spot to investigate the incident along with top officials of BSF. The police are also verifying the claim of BSF that slain jawans had used their weapon to retaliate against the insurgents, police sources said.
According to report, the martyred sub inspector, Bhuru Singh, hailed from Panipat district of Haryana while constable Raj Kumar from Aland, a town in Kalaburagi district of Karnataka. They were serving in the 64 battalion of BSF in Tripura Frontier. The BSF authority has arranged dispatch of their bodies on Wednesday morning in Air India flight respective states via Kolkata
The militants fled away snatching an AK-47 with live rounds of ammunition and a Barreta (Pistol) with loaded cartridges from the injured jawans. Other jawans rushed to the spot hearing the sound of firing and found Singh and Raj Kumar left in a pool of blood.
"The militants have certainly come from their Bangladesh base and didn't use any communication device before or after the attack and were not in touch with locals. Otherwise, they could have been detained immediately after getting inside the wire fence through a nearby culvert," said a senior police officer.