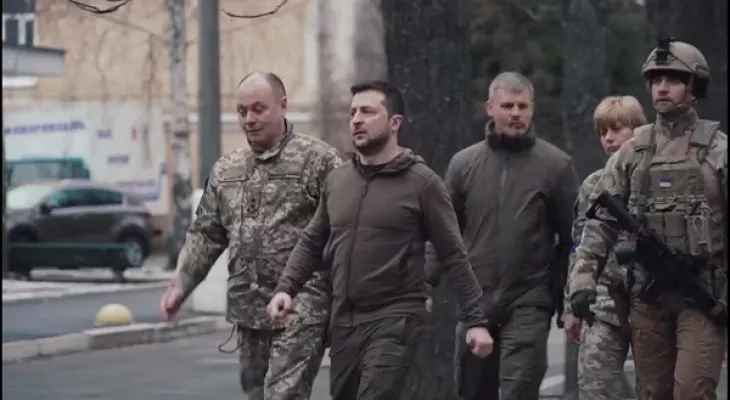 Kyiv, Mar 21 (UNI): As Ukraine rejects to bow down to Russia, amid Moscow's warning to besieged Mariupol to surrender, Ukrainian President Volodymyr Zelensky once more reminded the world that if negotiations did not work out, it will spell a global disaster. His deputy rejecting the Russian demand to give up the city of Mariupol by 5 am Monday (Moscow time), said there is "no question of any surrender".
The Russian Ministry of Defence had offered to open humanitarian corridors in exchange for a surrender of the city, the BBC reported. It comes as Ukraine's president alleged that Russia committed war crimes in Mariupol, where heavy fighting has reached the centre on Day 29.
Zelensky has said that he believes a failure to negotiate the end of Russia's invasion will mean "a third world war". Speaking to CNN on Sunday, Zelensky said he is ready to deal directly with Russian President Vladimir Putin, adding that he believes that negotiations are the only way to end the fighting. "I think that we have to use any format, any chance in order to have a possibility of negotiating," he said.