State
ASHA facilitator workers' union demands pay hike, incentives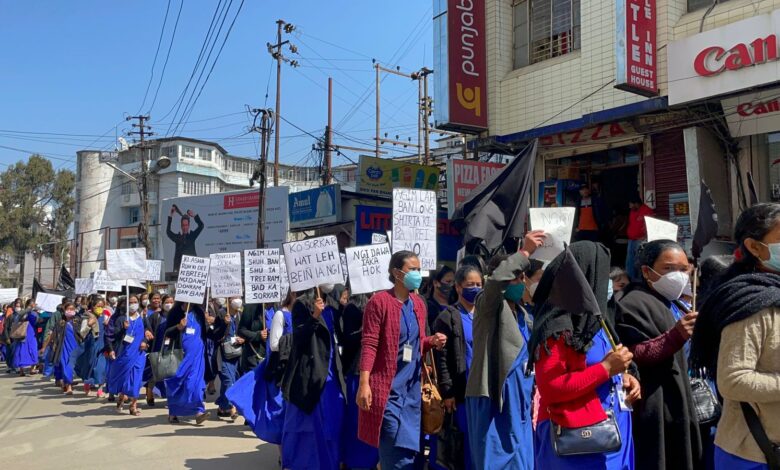 Shillong, March 4:  ASHA facilitator workers of Meghalaya took out a march on Friday demanding hike in pay and clearance of pending dues.
The All Meghalaya ASHA Facilitator Workers' Union has also submitted a memorandum to thr government.
The demands are increased rate per visit, fixed and appropriate honorarium and clearance of pending incentives among others.