North East
Assam allows fully vaccinated visitors without testing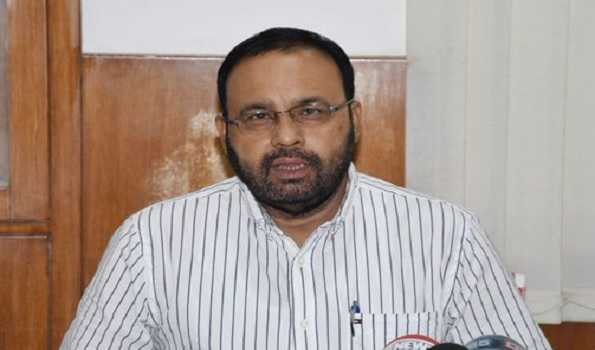 Guwahati, August 17 (UNI): Further easing the Covid-19 restrictions, the Assam government on Tuesday announced that incoming passengers both at the airport and railway stations will be exempted from mandatory testing.
Health and Family Welfare Minister Keshav Mahanta said Covid-19 positivity is gradually decreasing in the state and the country now, and so it was decided to exempt fully vaccinated passengers from testing at airports and railway stations.
In partial modification of the health department's earlier order issued on April 13 and in cancellation of the department's earlier notification on July 15, some measures have been adopted for ensuring the safety and convenience of all the passengers travelling to Assam through air, railway and road transportation, the government order said.
"All incoming passengers, who have been vaccinated with two doses of Covid-19 vaccines and possess such certificate, on production of the same in front of screening authority, shall be exempted from mandatory testing on arrival at airports, railway stations, road border points etc. in Assam provided they also possess a negative test report of samples taken within 72 hours of their arrival in Assam," the order said.
However, the passengers who are symptomatic will have to undergo mandatory RT-PCR testing at their own cost on arrival at the airports and railway stations in Assam, the order said. This will come into force with immediate effect.
On Monday, Assam recorded 10 deaths due to Covid-19 infection and 758 new positive cases. Assam's positivity rate stood at 0.69% on Monday.
Meanwhile, curfew hours have been further reduced which will be now from 7 pm to 5 am in the morning.
The ban on the inter-state transportation of private vehicles has been lifted barring to and fro movement from Kamrup (Metro).