North East
Assam ministers to visit Mizoram for border talks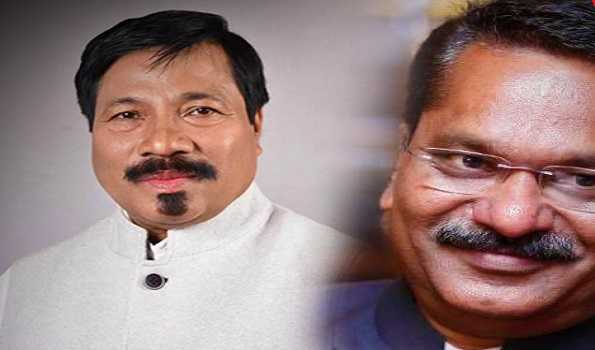 Guwahati, August 4 (UNI): After violent clashes on the Assam-Mizoram border that left six dead and scores injured, two sides will sit for a mistrial level discussion on Thursday, to find a solution to the vexed inter-state dispute.
Two Assam cabinet ministers, Atul Bora and Ashok Singhal, will leave for Aizawl on Thursday to hold discussions with Mizoram government officials over the inter-state border issue.
On July 26, violent clashes broke out on the Assam-Mizoram border, resulting in loss of lives of six Assam police personnel and a civilian.
Since then, Assam and Mizoram governments have been trading charges over the clashes, with one blaming the other.
Mizoram has also accused Assam of imposing an economic blockade along the National Highway 306, which is the main supply route to the state.
Meanwhile, opposition MLAs in Assam demanded an inquiry into the clashes on July 26.
The ongoing assembly session was disrupted due to protests as the speaker had to adjourn the proceedings of the House for 40 minutes, owing to the ruckus created by the opposition legislators.
Nagaland alert
Nagaland Chief Minister Neiphiu Rio has said that the state machineries are on alert to cope with the state borders and said plans are taken to set up battalion camps at strategic locations along the border were doing the rounds.
Replying to a question of NPF MLA Dr Chumben Murry, who sought to know on the plan of Assam Chief Minister to deploy Police Battalion along the Nagaland-Assam border, if the reports were true and what the Nagaland government plans to do to counter the move.
Replying to this, Deputy Chief Minister Yanthungo Patton replied that the media report that Assam Government plans to set up battalion camps.
However, no official communications have been received. Patton stated that the State Government has recently strengthened its manpower at Vikuto, Aosenden and Tsutapela Gate in order to counter any fresh attempts made by Assam to establish new Border Outposts. The state machineries are alert and prepared to offset any moves made by Assam, he added.