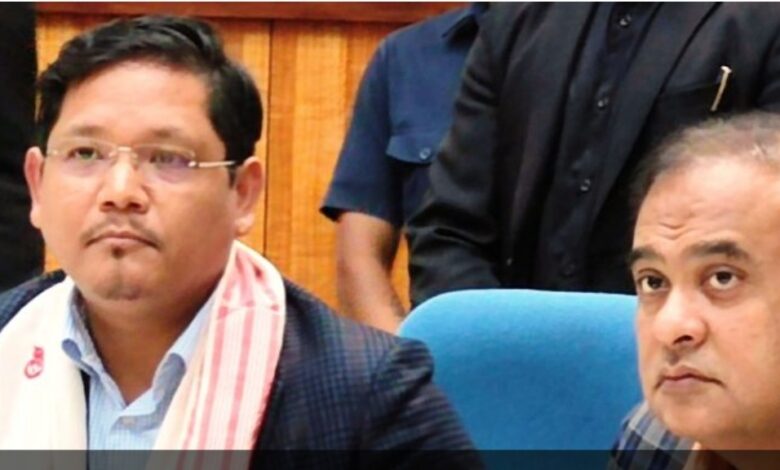 Shillong, Jan 28: The discussion of both Assam and Meghalaya Chief Ministers on Saturday will surround small portions of Khanapara in Ri Bhoi border and Malangkona in West Khasi Hills before they finalise the border deal.
A government source said on Friday that there is dispute over an area (0.6 square meter) near the hotel which is coming up in Khanapara.
As far as Malangkona is concerned, the question is about an Assam polling station in Meghalaya border.
When asked, the chairman of regional commitee on West Khasi Hills, Renikton Lyngdoh Tongkhar refused to divulge anything about the agenda of the meeting of both the chief ministers.
"Though there is an agreement in most of the areas,.some portions still need to be discussed", he said.
The minister said though there is no change in the number of villages, the demarcation will change.