Headlines
'Do away with political appointees, reduce VAT on fuel'
HYC ridicules appointment of too many advisors to CM, Govt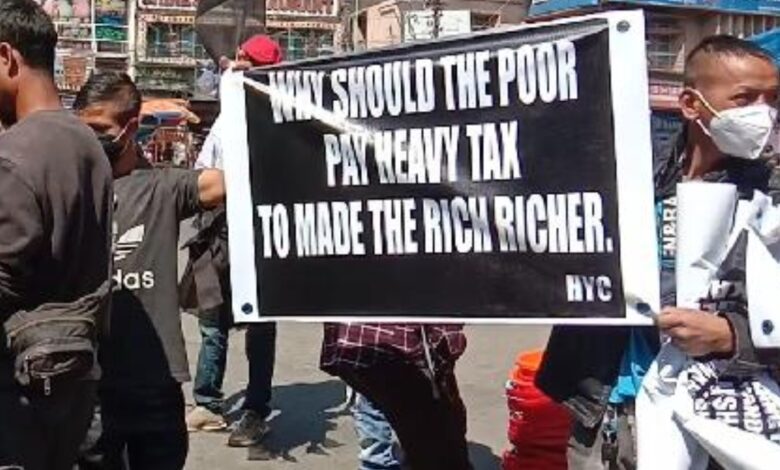 Shillong, Oct 22: The HYC has ridiculed the state government for making political appointees and many advisors to Chief Minister thereby draining the state exchequer.
The response of HYC general secretary Roy Kupar Synrem was in the wake of rise in fuel price.
The organisation staged protest holding black flags and releasing black balloons along with pamphlets on Friday.
"The chief minister is an educated man , why he should have too many advisors , the latest being the BJP president", Roy said.
He also said the government is spending lakhs of rupees per month to the political appointees without any productivity.
He said the government should do away with the political appointees and reduce VAT on fuel.
He also urged the state petroleum association to extend solidarity to the associations in the North East for the common cause as the rise in fuel price will increase the passenger fare and the price of essential essential commodities.