Headlines
HYC asks MDA partners to ensure exit of James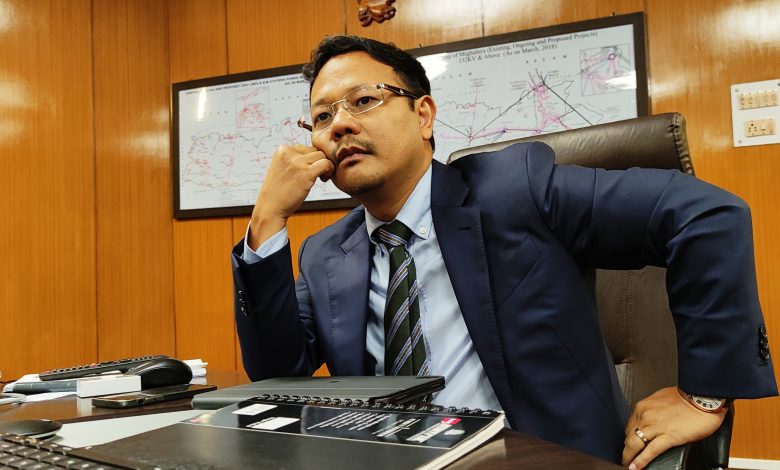 Shillong, July 11: The Hynniewtrep Youth Council (HYC) wanted the MDA partners to demand a CBI inquiry into the implementation of Saubhagya scheme in the state.
The demand is following the interim observation of CAG regarding alleged scam in implementation of the project.
Though the HYC in the past demanded CBI probe, the chief minister Conrad Sangma reiterated that the inquiry commission instituted by the government will look into the matter and not CBI.     "We urge all ministers, political parties and MLAs who are part of the MDA to ensure that the matters related to the Saubhagya scheme are investigated by the CBI if they are not involved in the alleged scam," HYC general secretary Roykupar Synrem said in a statement issued on Sunday.
The chief minister also maintained that relieving the power minister James Sangma from his portfolio does not arise since the state government had already instituted the independent inquiry headed by a retired judge of the Allahabad High Court.
Synrem pointed out that the government's decision to institute the independent inquiry was just to buy time and to cool down the situation on the matter.
He said the organisation would continue to demand for the immediate removal of the power minister and the former CMD Arunkumar Kembhavi from the MeECL.
"Both should be removed immediately to ensure a free and fair investigation into the matter," Synrem said.
The HYC leader added that the reason behind the demand is due to the fact that the independent inquiry will only submit its report to the state government and that it does not have the power to petition before the court in case of any irregularity is unearthed.