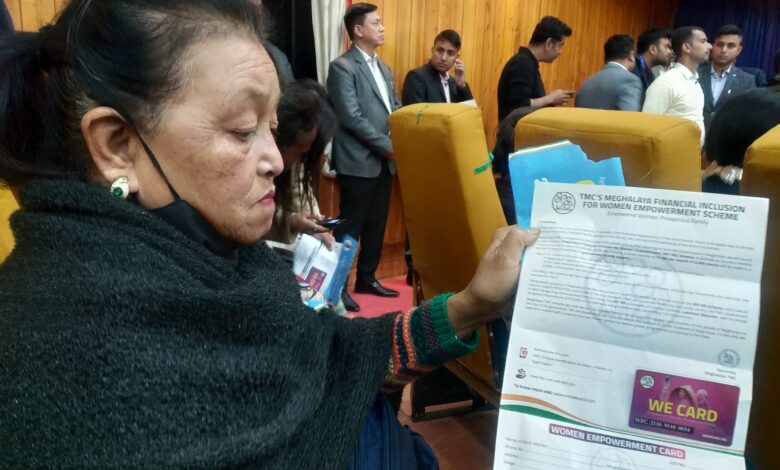 Shillong, Dec 13: The Trinamool Congress Meghalaya on Tuesday launched We Card, a financial inclusion programme for women empowerment.
The scheme was launched by party chairperson Mamata Banerjee at State Central Library in the city.
Under the scheme, Rs 1000 will be transferred to the accounts of registered beneficiaries every month. It is a "periodic and non-discriminatory" scheme, said George Lyngdoh while announcing the scheme.
The party's state unit will run a door-to-door campaign to register names. All a beneficiary has to do is share her unique identification number and name.
Image: F. Warbah, one of the first five beneficiaries, from Mawlai. Photo by MM