International
Nepal SC to hear petition on Cabinet reshuffle, expansion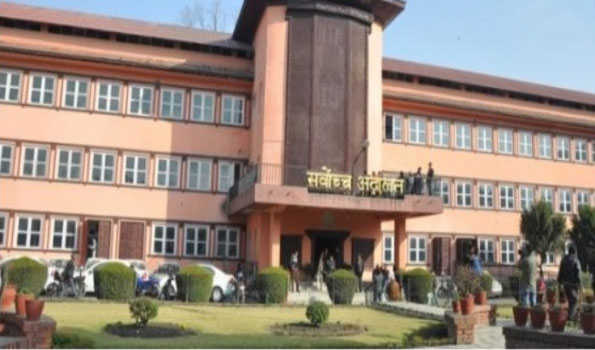 Kathmandu, June 22 (UNI): The Nepalese Supreme Court will hear the writ petitions filed against Prime Minister KP Sharma Oli's decision to reshuffle and expand his Cabinet.
The petitioners had filed a writ petition in the apex court seeking issuance of an interim order against the Oli-government. They argue that a caretaker prime minister does not hold the authority to take such decisions.
Both the plaintiffs and the defendants have been summoned by the court for the case proceedings.
Himalayan Times reported that the case has been assigned to the bench comprising Chief Justice Cholendra Shumsher Rana and Justice Prakash Kumar Dhungana for hearing.