Letters
Rongai Valley irrigation project back in news after flood fury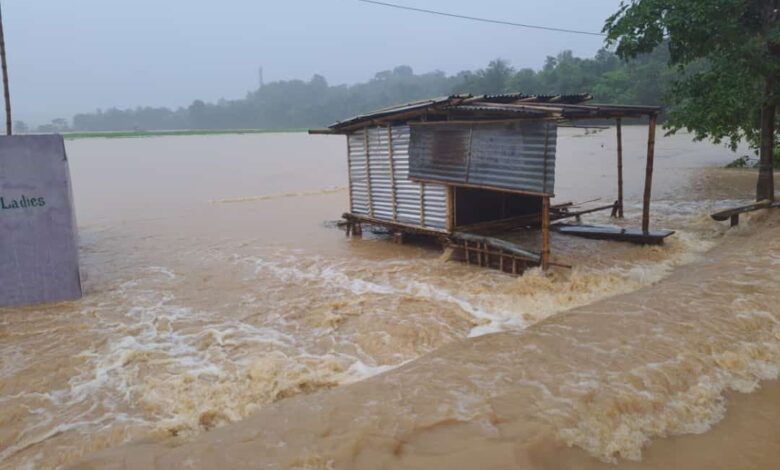 Editor,
I am glad that the Rongai Valley Medium Irrigation Project is back in the news after so many years since 1992. This news item was flashed in the media a few days back in the backdrop of the flood fury that inundated vast areas of Tikrikilla, Phulbari and few areas of Rajabala constituencies and which submerged the vast tracks of fertile paddy fields of Rongai Valley. The flood also destroyed the embankments built by the PWD during the early 1990s.
The irrigation project benefited nearly 40 villages with approximately 8,500 households mainly under Tikrikilla, many from Phulbari and a few from Rajabala constituencies. The embankments were built to protect the floods caused by the huge voluminous backwaters flow from the Brahmaputra combined with flood waters from the Jinjiram and Rongai rivers from massive soil erosion of the paddy fields and from destroying the paddy crops grown in the fertile Rongai Valley. Almost every year these floods bring about untold misery to the people living in that part of Garo Hills, including loss of cattle and human lives and standing crops.
What is required to solve this recurring problem once and for all — though solutions should have been found out during last 50 years by earlier Meghalaya governments — is to hand over this matter to expert agencies like the Brahmaputra Board or the Central Water Commission (CWC) who will go deep into it and they will adopt appropriate plans, strategies and prepare DPR etc. For necessary funding, the government should move the Ministry of Water Resources because the project costs will be huge for construction of the required permanent Embankment, which is very long, along with other items of works at the project site. If we expect the state government to fund the project it may not be possible to finance it for lack of funds. Piecemeal solutions for patch works will not work here because of many unpredictable factors and also the climate is unpredictable because of Climate Change itself is unpredictable.
However, it is good to learn from news reports that this MDA government has entrusted this matter to the Central Water Commission and something may come out of it. We only hope that the government will not forget this project because of the ensuing elections, otherwise the CWC will either sleep over it or care a fig for the state government.
Philip Marwein,
Senior journalist,
Shillong