Letters
Save the heritage sites in Shillong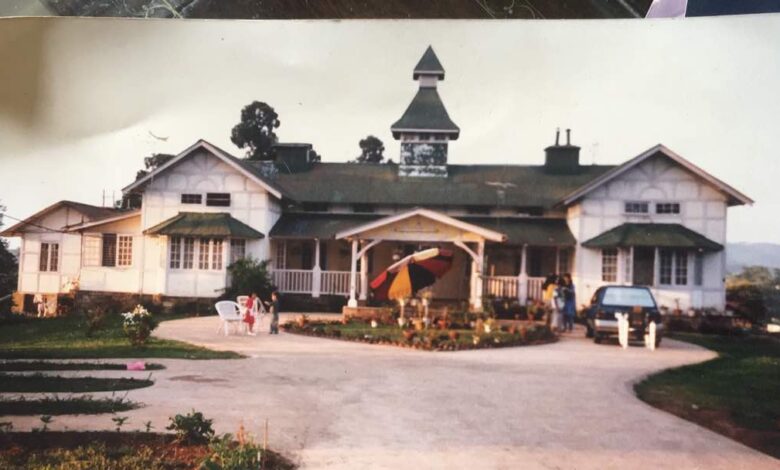 Editor,
The hill state of Meghalaya is blessed with the footprints of Swami Vivekananda, Rabindranath Tagore, Netaji Subhash Chandra Bose and other prominent personalities.
Swami Vivekananda stayed in Kailash Chandra Das's house at Batti Bazar in Laban in April-May 1901 for few days. The house has been demolished. Now, the place has an overgrowth of foliage. The memorial plaque needs renovation. The place is now under litigation for the last few years.
Rabindranath Tagore stayed in Brookside bungalow in Rilbong in October 1919. The heritage place is under the ownership of the state government. Tagore's statue was installed in May 2011 and 'Rabindranath Tagore Art Gallery' was opened in October 2013 by the state government.
The memorial plaque at Brookside, the Tagore statue and the backyard of the bungalow need renovation and maintenance.
The heritage 'Jitbhoomi bungalow', where Tagore visited in 1923 has changed ownership. Now its owner is Dr Debashis Das and his family. From Bimal Chakraborty, they bought the property. Jitbhoomi got new gorgeous look after the renovation of the house by its new owner. The great news is that the owner has installed a statue of Tagore.
But the heritage plaque has been changed by the owner. The original look has been changed.
The heritage 'Solomon Villah' where Tagore stayed in 1927 was demolished by the new owner in 2010. The memorial plaque was also demolished. A huge building is set up in that place.
Netaji Subhash Chandra Bose stayed in 'Kelsall Lodge' in Okland. It is intact. Now, it is under the ownership of BSNL. Bose stayed in Bidhan Bhawan in Laban in June 1929. The house is in its original form. It is now under the ownership of the state government. It is in its original form.
Netaji stayed in 'Ashley Hall' in Okland in September 1938. A major portion has been demolished by its present owner Harish Mordani and family and a new building has come up in its place.
It is very important to save the heritage sites in its original form and look by the state government by a heritage law. It is also the responsibility of the owner of the heritage property to preserve the memories and heritages before changing the original look and form.
Malabika Bisharad
Rilbong