Headlines
Shah, Himanta assure cattle movement to Meghalaya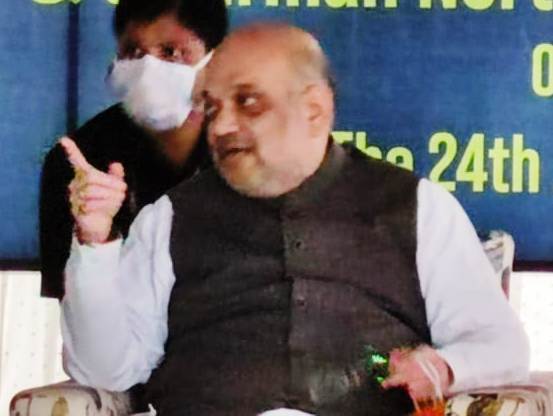 Shillong, July 25: Union Home Minister Amit Shah and Assam Chief Minister Himanta Biswa Sharma have ruled out any inconvenience to Meghalaya following the Cattle Preservation Bill of Assam 2021 passed by the neighbouring state.
Shah told the members of the state BJP delegation, who called on him on Saturday that Meghalaya residents should not have any worry as the purpose of the bill was to check illegal smuggling of cattle.
BJP leader Bernard Marak said on Sunday that the union home minister assured that Meghalaya can bring cattle through Assam as the concerns were regarding cattle smuggling.
Later, the Assam chief minister told reporters that the Assam Cattle Preservation Bill, 2021 will not harm other Northeastern states as these states will only have to show the permit.
The bill bans inter-state transport of cattle without valid documents, with an intention to stop smuggling of cattle.
"I think the law is very clear, whenever the government of Meghalaya gives permit, Assam will release consignment and the ban is within the geographical territory of Assam and whenever Meghalaya needs some consignment or Arunachal needs or Nagaland needs, only the state government has to certify that these vehicles are destined to Meghalaya," he said.