Headlines
State to implement Eviction Act after all employees are shifted from Harijan Colony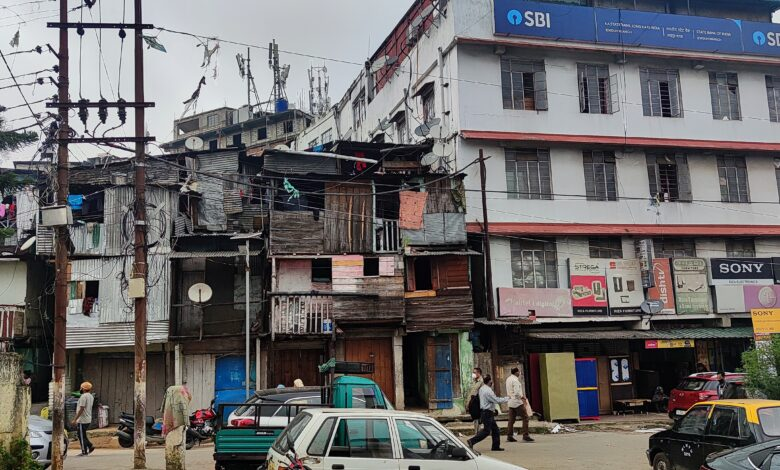 Shillong, Nov 22: The government will implement provisions of the Meghalaya Public Premises (Eviction or Unauthorised Occupants) Act, 1980 against alleged "illegal settlers" once relocation of Harijan Colony from Them Iew Mawlong takes place.
"The eviction act will apply once all the employees of the Shillong Municipal Board (SMB) and other departments of the state government are shifted (from Them Iew Mawlong)," Deputy Chief Minister Prestone Tynsong told reporters on Monday.
"However, that will come at a later stage because as of now our main concern is to provide permanent quarters to all genuine employees of the SMB as well as the different departments of the state government," he said.
On October 29, the state government had taken over the land at Them Iew Mawlong after paying Rs 2 crore premium to the Syiem of Hima Mylliem to relocate the Haijan Colony.
The taking over of the land measuring 12,444.13 sqm was as per lease deed on March 31, this year.
The tripartite lease deed was signed between the state government, the Syiem of Mylliem and Shillong Municipal Board.
This was following the acceptance of the report and recommendations of the High Level Committee (HLC) headed by the deputy chief minister on the matter.
Tynsong said the government had asked the SMB to shift their temporary office from the quarters of its employees by the end of this month.
"Once the temporary office is shifted from the quarters, we have instructed the CEO of SMB to get these quarters repaired so that the employees of the SMB staying in Harijan Colony can be shifted to their permanent quarters," he said.
He further informed that the 40 employees, who have already shifted from the land at Them Iew Mawlong, are from different government departments.
"We have already requested all concerned departments to take out their employees and provide them with quarters in their respective places," he said.
Tynsong said instruction has been given to the Urban Affairs department to work out the proposal for utilisation of the land at Them Iew Mawlong.
"Whether they want to have a shopping mall or parking lot in the area, I cannot answer that as we have already entrusted the urban affairs department to come back to the cabinet with a proposal for utilisation of that land," he said.
Dy CM silent on worshipping places, court order
When asked, the deputy chief minister did not want to make any comments on four worshipping places at Harijan Colony and the status quo order passed by the High Court of Meghalaya.